Mauritius, Developers Conference 2016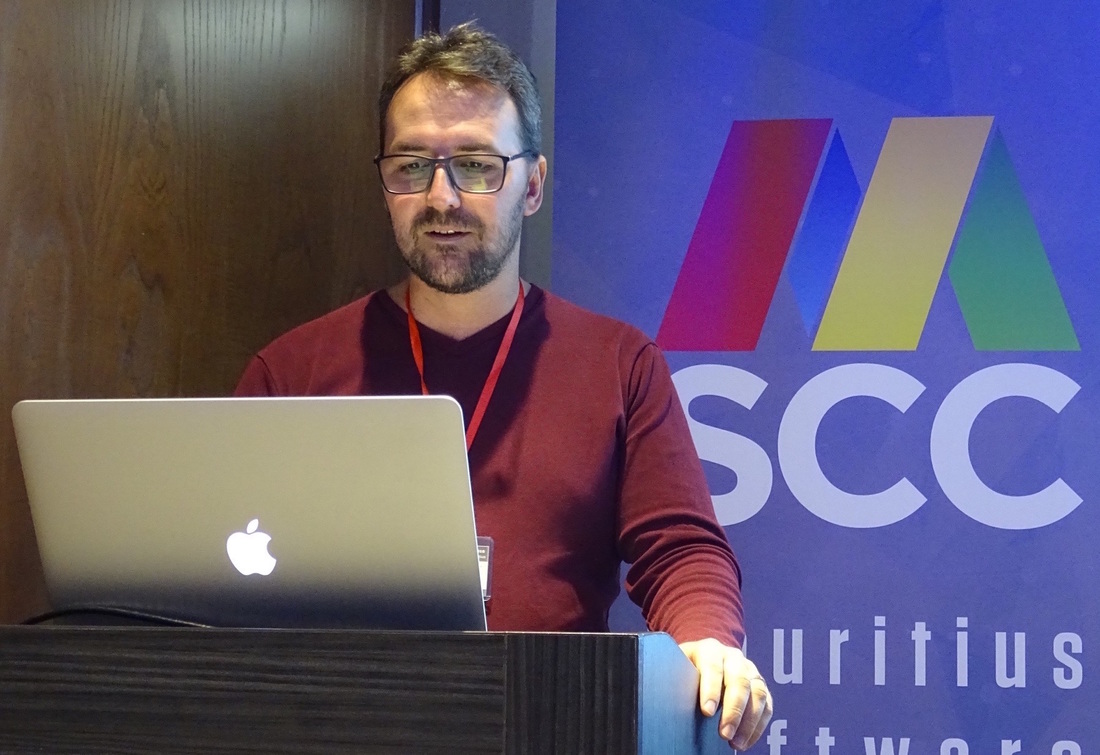 The Mauritius Software Craftsmanship Community (MSCC) organised the second Developers Conference, 20.-22. May 2016 in Bagatelle, Mauritius.
Early January 2016, I got in touch with JoKi (MSCC founder) and Wasseem (aka 7PHP, founder of the PHP Mauritius User Group) to probe the communities here in Mauritius in order to get involved during my stay, spreading PHP love over this paradise island.
The initial feedback they both provided me was very exciting!
Wasseem started bootstrapping phpmauritius.com in an effort to energize a PHP community, and JoKi did linked me with appropriate contacts and resources. Actually, in a matter of 3 mails, I had a precise idea of what I would be able to do in Mauritius, and who I had to meet first. Awesome.
That's how, collaborating with the PHP Mauritius UG to refine the expected audience (thank you Wasseem!!), I planned to deliver a series of three sessions:
PHP - A JumpStart session: starting from scratch for a beginner introduction
Autoloading, Composer and application architecture: refactoring before using standards and external tools
Using a framework to build world class application: leveraging the codebase using Laravel to showcase how simple and efficient PHP is
And… that was it! Delivered the code and slides on the PHP Mauritius GitHub repository.
Voilà Hotel, in Bagatelle (so called "Mall of Mauritius") is central to the island, and provided all the amenities needed for such an event. It was nothing more than the perfect place to be! We had a calm and welcoming Speaker's Office, while the 4th floor terrace had a panoramic sea view. Wonderful.
During these three days, I was amazed how many talented people I talked with! From youngest students to senior gurus, the atmosphere was very enthusiastic and highly motivating. All three sessions rooms were full to overbooked most of the time, getting JoKi nervous about the venue for next year, because here is a fact: Mauritius is definitely becoming an IT island with the help of the new generation of geeks!
I met David Dias, passionate frontend developer, in the process of creating a Frontend User Group in Mauritius. You can't imagine how far he goes when speaking about frontend tools and workflows! Have a look at his slides to get an idea of the number of tools involved in his technology stack.
Also met Simon Stewart, organiser of The JavaScript in South Africa Conference. Passionate about technology, with impressive teaching capabilities, he is always happy to help on any question. From REST APIs 101 to Making an iOS app in 60 minutes, he gets you interested till the very last word.
Finally had more time to chat with Ish Sookun (still blogging on hacklog.mu) during this event. OpenSUSE evangelist, he did came with a very interesting concept called Linux Install Festival: bring your laptop with Windows or MacOSX, the Linux User Group of Mauritius do install Linux with a dual-boot feature so you can try it all for free (of money and mind!) while still keeping your original operating system.
Concrete actions during this event:
interviewed 3 candidates for an internship (and hired one, congratulations Raksheeta, keep up the good work!!)
met Mohinder, senior backend PHP developer (hired)
participated to the rising of the IT island (priceless)
Did we met out there? Did I forgot you?
I would love to get your feedback! Get in touch right now on Twitter or Skype.
---
Mauritius Software Craftsmanship Community: http://www.meetup.com/fr-FR/MauritiusSoftwareCraftsmanshipCommunity/
Code and slides delivered around the world: https://github.com/clorichel/Conferences